Commercial Landscape Maintenance
A well-maintained and healthy landscape provides a great look and feel to any home or complex, increasing the appeal of your property. We can tailor a commercial landscape maintenance program to suit your needs. From lawn care and irrigation management to seasonal clean up – we can do as much or as little as you need.
Discover Our Expert Commercial Landscape Maintenance Services
When it comes to the commercial landscape maintenance of your workplace or business, you want your property looking pristine. Your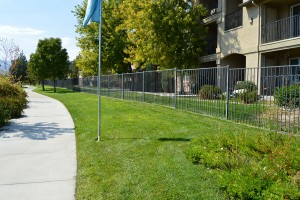 exterior landscape is the first thing potential business prospects see, and it can make an immeasurable difference when attracting a customer or client.
At Antonucci Lawn and Garden, we understand what a difference curb appeal can make and we provide all aspects of commercial landscape maintenance, regardless of size, making us the perfect company to handle all of your maintenance needs.
Contact us or call us today at 775-841-5296 for more information. Be sure to ask about how you can save 10% off your first month of maintenance when you sign up for an annual contract.