Unleash Your Creativity – Landscape Construction
Ever wanted a fountain in your backyard? Have you dreamed of a beautiful rock garden ever since you were a kid? It's time to turn dreams into reality, thanks to Antonucci Lawn and Garden. Our landscape construction experts will work hand-in-hand with you to build your dream lawn and garden.
Landscape Construction – Design & Installation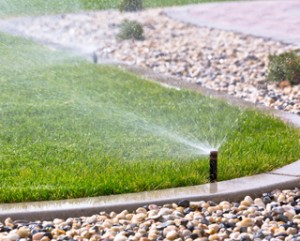 From new landscape construction to enhancing an existing design, Antonucci Lawn and Garden can provide you with the design and installation services you need. We are quickly distinguishing ourselves as a leading full-service landscape company that is dedicated to providing the highest quality service to our residential and commercial clients.
We offer competitively priced creative landscape construction services including free quotes and analysis. We are fully insured, licensed and bonded as state law requires. From arbors to water features, Antonucci Lawn and Garden can help you build all your landscaping dreams.
Landscape Construction – Hardscape Design & Installation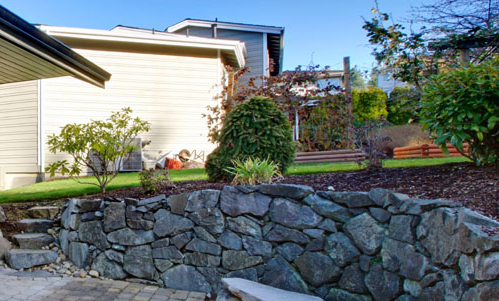 Antonucci Lawn and Garden offers a variety of hardscape services to help you add to the appeal of your landscape. Hardscaping includes anything that is not plant life and, when done properly, can really make your property stand out. Hardscaping is essentially outdoor architecture, making it important that you choose a company with the experience and knowledge to do the job right!
Our landscape construction team can create and outdoor living space that blends in seamlessly with your lawn and garden. We can add fencing, wooden screening, solid panels, retaining walls, solid enclosures, and more! We can add walkways and sitting areas including decks and various paving options. We can also build awnings, arbors, trellises, pavilions, gazebos, and even pool houses.
Want an extra edge to make your outdoor space pop even more? Ask us about our water features, from lighting to waterfalls. At Antonucci Lawn and Garden, we handle a multitude of landscape construction jobs and will work closely with you to get the landscape of your dreams.
Landscape Construction – Paver Design & Installation
Our landscape construction team of professional installers are able to create a variety of hardscapes using pavers. Pavers are available in a variety of patterns and colors to ensure a seamless match for your landscape design.
An interlocking paver system is comprised of several components, including:
Subgrade – Your existing soil, excavated to the appropriate elevation
Compacted Base Material – Ranging in a depth of 4 to 12 inches
Layer Bedding Sand – This holds the pavers solidly in place
Perimeter – The edges are surrounded by restraints as well as sand that is swept into the cracks
When the job is finished, the entire area is compacted, making your hardscape more durable than asphalt, concrete, or mortared stone.
Landscape pavers are designed to be a fluid hardscape system as they are one of the most durable options and shift, piece by piece, as needed instead of cracking and breaking the entire hardscape. You can also repair pavers individually, saving you a great amount of time and money.
Contact us or call us at 775-841-5296 for more information about our landscape construction services!